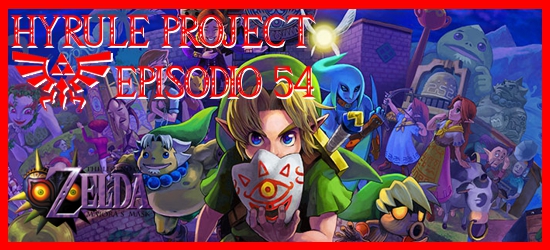 Volvemos este mes de agosto, para cumplir una promesa que hicimos por el ya lejano mes de mayo. Cuando nos propusimos traeros los Zeldas de la mítica Nintendo 64. Después de muchos retrasos ya está en las ondas podcastiles el genial; The Legend Of Zelda: Majora's Mask, con invitados de lujo como Geng. Esperemos que os guste está retrospectiva que nos hemos permitido hacer de este legendario juego. Para finalizar con nuestra típica despedida, con nuestras últimas compras y a los juegos que hemos estado jugando estas últimas semanas. Os recordamos que también nos podéis encontrar por itunes, en el canal Hyrule Project.
Accede directamente al sitio de ivoox pinchando
aquí.
O puedes acceder al blog del programa desde
aquí.
---