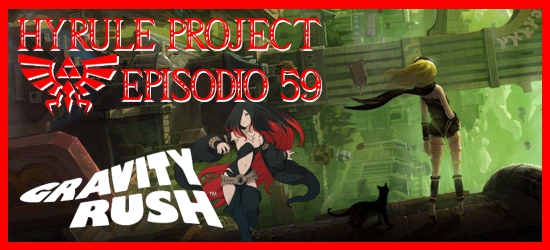 Una quincena más volvemos, en las noticias trataremos temas como el Remaster del Day of Tentacle, NieR: Automata, la política de Sony con los juegos de PSVita, los rumores de Twilight Princess para Wii U, The Legend of Legacy o SMT vs FE. Debido al reciente anunció para PS4 de la saga Gravity Rush, aprovechamos para analizar este grandísimo juego de PSVita, uno de los grandes juegos de la consola y que vale la pena darle una oportunidad. Para finalizar con nuestra típica despedida, con nuestras últimas compras y a los juegos que hemos estado jugando estas últimas semanas. Os recordamos que también nos podéis encontrar por iTunes, en el canal Hyrule Project.
Accede directamente al sitio de ivoox pinchando
aquí.
O puedes acceder al blog del programa desde
aquí.
Comentarios:
(primero los más recientes)
Participa con tu Comentario:
No puedes poner comentarios. Necesitas estar registrado en Vandal Online. Regístrate aquí o Haz Login.