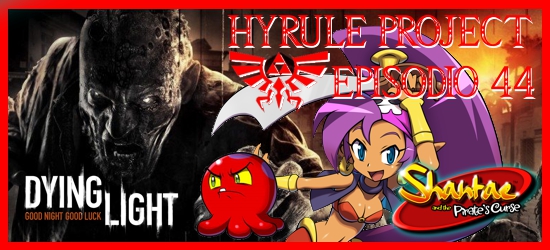 Volvemos otra quincena, con un invitado venido de Gameorama, en las noticias tratamos las novedades de Shovel Knight, de la fecha de salida de Metal Gear Solid V, de Final Fantasy X para PS4, de Wasteland 2 para consolas y del nuevo Wolfestein. Trataremos a fondo el último juego de Zombies, Dying Light – Good Night, Good Luck y aprovechando el 25 aniversario de Wayforward, haremos un pequeño repaso a su trayectoria, a la saga Shantae acabando con la reseña del Shantae and the Pirate's Curse. Para finalizar con nuestra típica despedida, con nuestras últimas compras y a los juegos que hemos estado jugando estas últimas semanas. Os recordamos que también nos podéis encontrar por itunes, en el canal Hyrule Project.
Accede directamente al sitio de ivoox pinchando
aquí.
O puedes acceder al blog del programa desde
aquí.