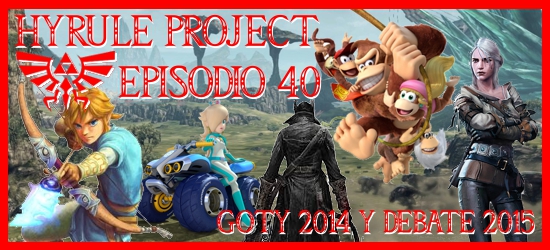 Volvemos una vez más, con el último programa del año. Daremos los resultados del TOP 10 para el GOTY realizado por la comunidad de Hyrule Project, hacemos valoración de este año 2014 y lo que esperamos para este 2015, tanto de las plataformas como de los juegos, como pueden ser The Witcher 3, Xenoblade Chronicles X, The Legend of Zelda para Wii U, Metal Gear Solid V o Bravely Second entre muchos otros juegos. Para finalizar con nuestra típica despedida, con nuestras últimas compras y a los juegos que hemos estado jugando estas últimas semanas. Os recordamos que también nos podéis encontrar por itunes, en el canal Hyrule Project.
Accede directamente al sitio de ivoox pinchando
aquí.
O puedes acceder al blog del programa desde
aquí.
Comentarios:
(primero los más recientes)
Participa con tu Comentario:
No puedes poner comentarios. Necesitas estar registrado en Vandal Online. Regístrate aquí o Haz Login.