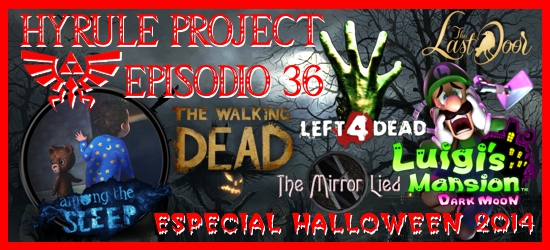 Como el año pasado, volvemos con un especial de terror para celebrar la época de Halloween. Tendremos 2 terroríficos invitados, el señor Bonoman del Complejo Lambda y el señor Viznamita de Ultimonivel. Trataremos juegos como Among the Sleep, The Last Door, Left 4 Dead 1 y 2, The Mirror Lied, The Walking Dead de Telltale Games y Luigi's Mansion 2. Para finalizar con nuestra típica despedida, con nuestras últimas compras y a los juegos que hemos estado jugando estas últimas semanas. Os recordamos que también nos podéis encontrar por itunes, en el canal Hyrule Project.
Accede directamente al sitio de ivoox pinchando
aquí.
O puedes acceder al blog del programa desde
aquí.
Comentarios:
(primero los más recientes)
Participa con tu Comentario:
No puedes poner comentarios. Necesitas estar registrado en Vandal Online. Regístrate aquí o Haz Login.