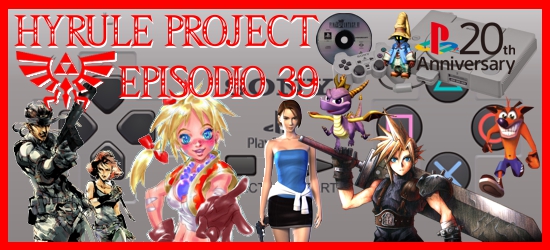 Con un poco de retraso esta vez, volvemos con un nuevo programa donde hablaremos de la primera Playstation aprovechando su 20 aniversario. Hablaremos un poco de la historia de Sony y de la consola, comentaremos nuestras anécdotas de abuelo cebolleta y haremos un pequeño repaso de una selección de 25 juegos de la consola que recomendamos, como pueden ser Metal Gear Solid, los Final Fantasy, Parappa the Rapper, Heart of Darkness, Grandia, Gran Turismo o Chrono Cross entre otros. Para finalizar con nuestra típica despedida, con nuestras últimas compras y a los juegos que hemos estado jugando estas últimas semanas. Os recordamos que también nos podéis encontrar por itunes, en el canal Hyrule Project.
Accede directamente al sitio de ivoox pinchando
aquí.
O puedes acceder al blog del programa desde
aquí.