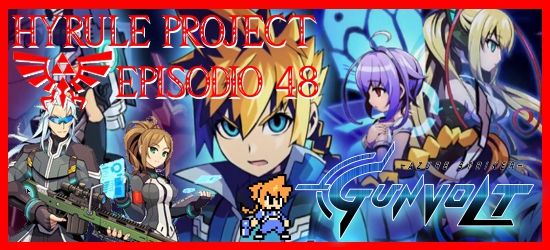 Volvemos esta quincena, con nuestro formato más habitual, en las noticias hablaremos de Splatoon y daremos un repaso a lo que nos pareció la demo, del nuevo juego de Igarashi, Bloodstained: Ritual of the Night, de un posible nuevo juego español "Hipsters vs Zombies" y de las ventas de Sega donde aprovecharemos para darle un poco de caña. El juego de esta quincena, no es otro que Azure Striker GUNVOLT, un juego para la Eshop de Inti Creates, con todo el espíritu de los Megaman pero sin olvidar de darle su personalidad propia. Para finalizar con nuestra típica despedida, con nuestras últimas compras y a los juegos que hemos estado jugando estas últimas semanas. Os recordamos que también nos podéis encontrar por itunes, en el canal Hyrule Project.
Accede directamente al sitio de ivoox pinchando
aquí.
O puedes acceder al blog del programa desde
aquí.
Comentarios:
(primero los más recientes)
Participa con tu Comentario:
No puedes poner comentarios. Necesitas estar registrado en Vandal Online. Regístrate aquí o Haz Login.