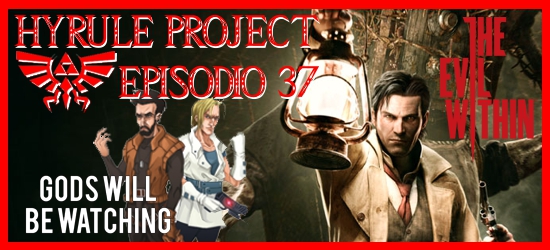 Una quincena más volvemos. En las noticias hablaremos de The Witcher 3, de Lord of Xulima o de los nuevos Zeldas entre otras cosas. Trataremos dos juegos con algunos invitados de lujo, venidos de ultimonivel o Komikku!. La nueva obra del gran Shinji Mikami, The Evil Within y un juegazo patrio como es Gods Will Be Watching. Para finalizar con nuestra típica despedida, con nuestras últimas compras y a los juegos que hemos estado jugando estas últimas semanas. Os recordamos que también nos podéis encontrar por itunes, en el canal Hyrule Project.
Accede directamente al sitio de ivoox pinchando
aquí.
O puedes acceder al blog del programa desde
aquí.
Comentarios:
(primero los más recientes)
Participa con tu Comentario:
No puedes poner comentarios. Necesitas estar registrado en Vandal Online. Regístrate aquí o Haz Login.